The SJD Airport
(IATA: SJD, ICAO: MMSD) Los Cabos International Airport, is located at San José del Cabo in Los Cabos, Baja California Sur, Mexico. It is considered one of the busiest airport in Mexico and serves both domestic and international flights, the SJD airport has three terminals.
Our international airport, supports both domestic and international flights, it is important to understand that there is a terminal for each type; International flights are usually leaving and arriving at Terminal 2, while domestic flights are handled at terminal 1, however, some international passengers may have domestic connection flights, for example with Mexico City, in this case, some of these flights may depart from Terminal 1, if you are not sure about your terminal, please contact us at our call centre at +52 (624) 163-7373 or toll free 1 866 403-5987.
We are always happy to assist you.
If you require Airport Transportation from or to the SJD airport, make a reservation here. https://www.transcabo.com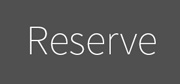 2017 Awards
The Airport Council International (ACI), a world wide airport association, mentioned the Los cabos aorport, as the second best airport on Latin America and Caribbean areas. As per the Airport Service Quality (ASQ) program, the ACI distinguishes every year several airports by their quality and passenger service, this is how Los Cabos was awarded the second place.
···